Jefferson Lloyd Gord was a bondage master like no other because his material of choice wasn't rope or leather, but rather the female form; an artist's medium he viewed from an engineering perspective as a collection of compound curves that constantly change.  Unlike other artistic mediums, the female form demanded that he give back.  As he once wrote, "A woman is like a high interest savings account.  The more pleasure you put in, the more her interest will grow, and the more pleasure you will be able to withdraw."  He looked to his bondage models as his muses and sought their input whenever possible in an endeavor to make the process more collaborative by asking what they fantasize about, or if there is any "ultra bondage designs" they would like him to implement.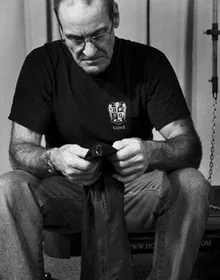 Gord tried to make his installations, as we came to refer to them, as modifiable as  possible so that they could be used with multiple bondage models, but the most constrictive of his creations were often person-specific and sometimes temporary, and therefore many of his creations were original "one offs," as he referred to them, meant to be done only one time, captured on film and video, and enjoyed as a memory for years to come.
Gord was the ultimate DIY bondage porn master, and his passion drove him to create an entire enterprise of books, videos, and online subscription content referred to as the House of Gord.  Many of his designs were based on artistic drawings and publications by other 20th Century fetish artists working in mixed media, especially John Willie (aka John Coutts) through his penultimate erotic comic series, "The Adventures of Sweet Gwendoline," Robert Bishop through his illustrations for House of Milan and his "Fannie Hall" comics, and Eric Stanton's "Bizarre Comix."  These were the extreme bondage artists of Gord's fetish era, the ones that helped him realize he wasn't the only guy who had fantasies about "tying up chicks" as he would say,
Like many of the late, great bondage masters of the 20th Century, necessity also drove Gord's creative pursuits.  Gord came of age in Great Britain during the lean post-WW2 years of food rations, bombed buildings, and scarce resources.  His father had disarmed Nazi bombs during the war and taught Gord everything he knew about electronics, explosives, homebuilding, and repairs.  I used to joke that Gord was the guy who could turn a paper clip, a couple of sticks, and ball of twine into a shelter before sunset.  That never quite happened, but he was the guy that could cut his own dressmaking patterns and use an ironing board as a sewing table and a vodka bottle as a sleeve form so that he could design and make his own catsuits since even these were not available when the House of Gord was first conceived back in the 1980s.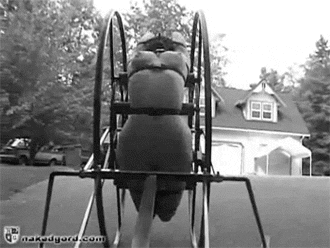 Gord also understood the responsibility that comes with being a bondage master and he took this responsibility extremely seriously.  He believed in safety, back up, and having an emergency plan in place at all times because he understood that he held his bondage partners' lives in his hands.  It is a profound gift to be entrusted to control another person's body, and one that requires care, safety, and respect of the person in bondage at all times, including before and after the installation or scene, if you prefer.  This is the paradox of Gord.  He objectified women in extreme ways by literally turning them into objects, a form of bondage we coined "forniphilia," but he did so with great concern for the woman's safety and pleasure.  He understood a woman would be unable to rest on her shins for any length of time unless there was padding. He understood that pressure has to be evenly distributed in order to support weight.  Gord's bondage was often so tight that it became an issue of endurance for the model.  Some viewed this as a challenge and they worked with Gord to come up with ways to extend their duration in a quest for their own personal best because all of Gord's bondage was truly inescapable, and all of Gord's bondage had an element of original design to it.  He referred to more broadly expressed forms of bondage as "love bondage" and freely admitted it wasn't really his thing.  He was after total control, absolutely immobility, and an aesthetic that featured bulging female flesh.  That's the image he craved—a woman squeezed tight, sheathed in a catsuit, unable to speak or move, at the mercy of the bondage master and his delightfully devious devices.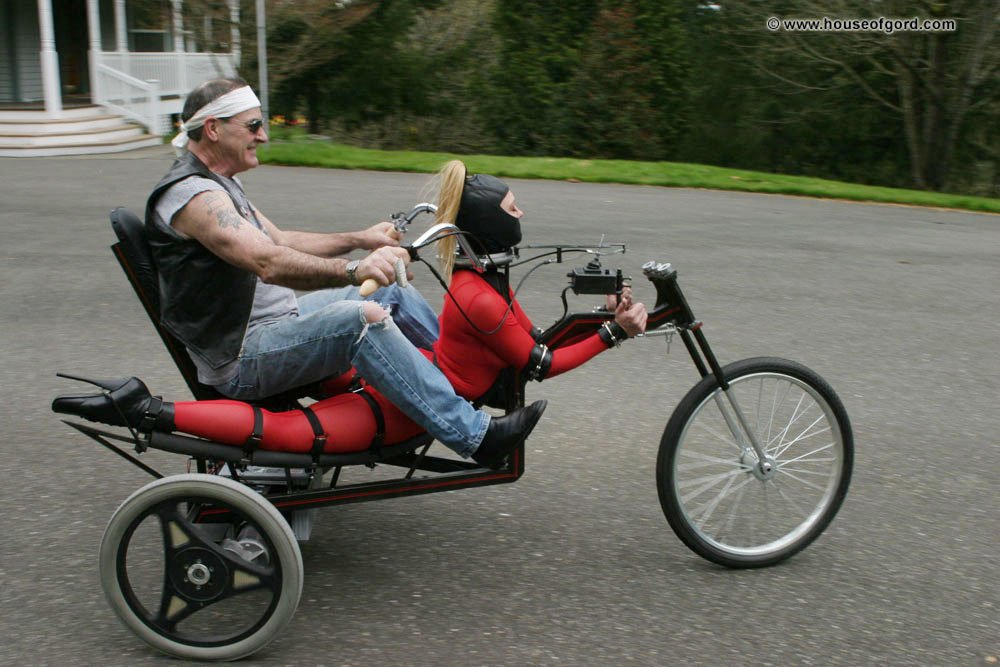 To be placed in bondage by Gord, whether using his devices or through any other means, was to experience absolute and total surrender to another human being.  That's why he did it. He turned it into an art form because he was so naturally artistic.  He took the extra time to paint things golden to make them look regal.  He spent weeks designing his personalized Coat of Arms and even registered it with the British College of Arms heraldry.  Gord took great pride in the design, implementation, and memory of each and every one of his designs.  He was also keenly aware that it was a profound honor and privilege to have a woman hand over her body to him to be installed into one of his devices.
It meant a lot to Gord when he was granted an honorary Ph.D. in Erotology from the Institute for the Advanced Study of Human Sexuality in recognition of his contributions to bondage art.  It meant even more to Gord to showcase several of his bondage pieces at the Erotic Heritage Museum under the tutelage of the museum's original curator Dr. Laura Henkel.  It not only legitimized his place amongst bondage artists he truly revered, it also allowed him to share his enthusiasm and passion with curious visitors in an artistic setting that made his work more approachable.  Even people who didn't dream of bondage enjoyed Gord's creativity, engineering, and design prowess. He was a unique artist whose influence will be felt for many years to come.
                                                                            – Lady Serena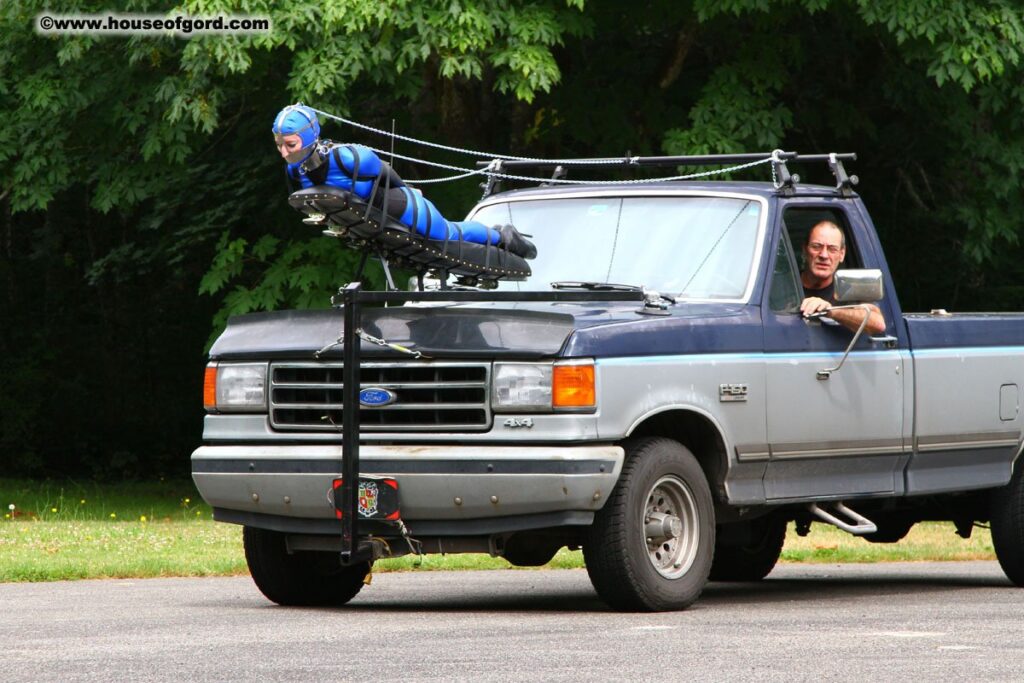 Press:
Jeff Gord Interview, Stripped Down TV
Smithsonian of Smut, The Las Vegas Weekly
Staying Power, Las Vegas Sun
Las Vegas Debut of the Erotic Heritage Museum, Classic Vegas